The PKF Experience • 2021-10-27
Virtual Secondment to PKF Brisbane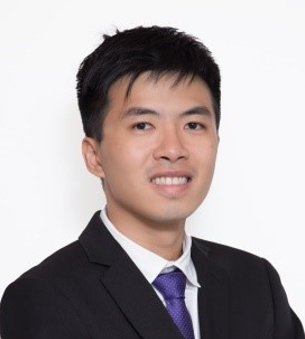 Secondee name: Kwek Jin Xiang, Audit Senior
Virtual Assignment period: 3 months (August - October 2021)                        
From (Home country): PKF Singapore
To (Host country): PKF Brisbane
---
Due to the pervasiveness of the COVID-19 Pandemic, I was fortunate enough to be given the opportunity to go for a virtual secondment to PKF Brisbane for a period of 3 months (Aug – Oct'21). Initially, even though I was thrilled about working on overseas engagements, I was nervous and did not know what to expect in the months ahead. Thankfully, most of my worries were eased during the induction day briefing. Our Australian counterparts were very friendly, welcoming and they reassured us that we will be in good hands.
As there was a 2-hour time difference between Singapore and Brisbane, I realised that open and timely communication was essential so that everyone will be on the same page when it comes to checking on work progress. This was done through Microsoft Teams calls and messages for Status updates. Furthermore, the colleagues whom I was working with at PKF Brisbane were readily available during working hours, which meant that I could clarify any doubts on the working papers which I was assigned to do. I noted that PKF Brisbane also utilized Caseware functions more extensively than PKF Singapore (e.g Adopting Caseware linkages more frequently) so that cross-referencing of working papers is clearer. For clients with tighter deadlines, I learned how to manage my time better to be more efficient as the manager will often remind the team the key significant risk areas to focus on.
Halfway in my secondment, I was also given the opportunity to help out PKF Gold Coast (GC) audit engagements due to lack of manpower. Similarly to PKF Brisbane, my GC colleagues were very willing to guide me when I needed help in understanding the client's background and working papers. I learnt a lot with regards to their working culture too.
Overall, this has been a truly memorable experience and I would certainly want to go for another physical or virtual secondment next year if the opportunity presents itself again.
See more The PKF Experience items