Due Diligence Services
Making an investment in a business can be risky, hence due diligence is often required – which in essence is a process of finding out about what you are buying. Such an exercise serves two broad purposes, namely (a) to confirm what you know to provide peace of mind and (b) unravel hidden risks and exposures of a target.
Very few deals are carried out without a financial and tax due diligence, and we can assist you on this front. When this work-stream is executed well, it will:
Provide an accurate assessment of a target's underlying profitability, which will be used as a basis for forecasting future performance.
Assess whether there are any skeletons in the cupboard or risks big enough to be a deal breaker.
Determine the target's normal working capital requirements and net debt position.
Help you make a go / no-go decision, and facilitate the negotiation process.
We strive to provide you with high quality deliverables which provide insights, highlight key risks and pragmatic recommendations. Regular communication with you to provide regular updates and progress is paramount, including giving you direct access to our engagement team so that critical issues can be address in a timely fashion.
Aside from buy-side financial and tax due diligence, we can also help you with:
Vendor due diligence
Business valuation
Deal structuring advice
Assist in the negotiation process
Sale and purchase agreement advice
Completion accounts preparation / review
Post-acquisition support, such as purchase price allocation exercise
If you are keen to know more about PKF due diligence and transaction support services, kindly contact: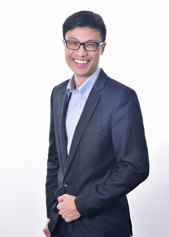 Mr. Ong Woon Pheng
Partner, Financial Advisory Services
Email: woonpheng.ong@pkf.com
Mobile: (+65) 9117 5457
Direct line: (+65) 6500 9398